Main content starts here, tab to start navigating
Chocolate Doughnut Festival 2nd Edition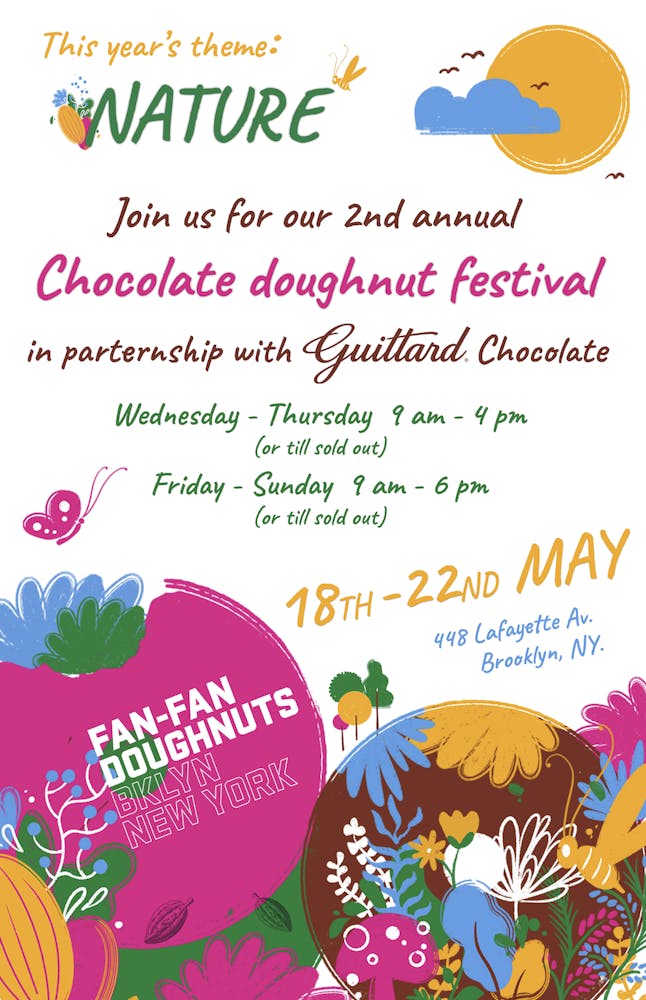 Our second Doughnut Chocolate Festival's theme was NATURE inspired. We created multiple flavors using Guittard's chocolate and assorted products varying from mushrooms, "chapulines", to candied kelp and more!!
We were very happy with the outcome as we got to create amazing new flavors that we still have at the shop sometimes!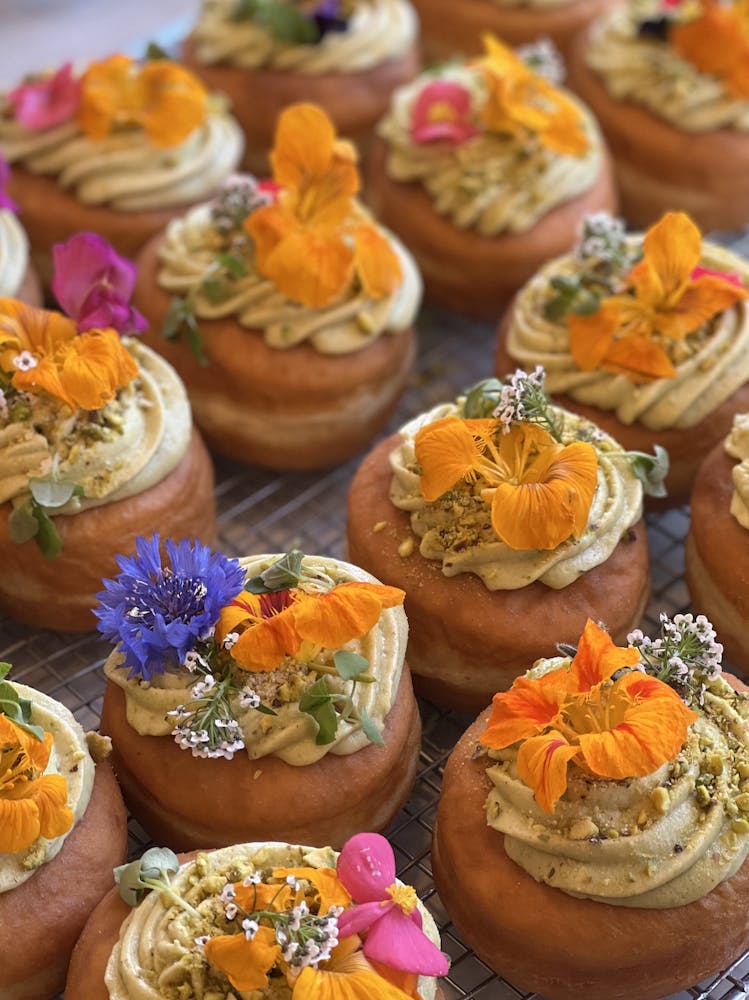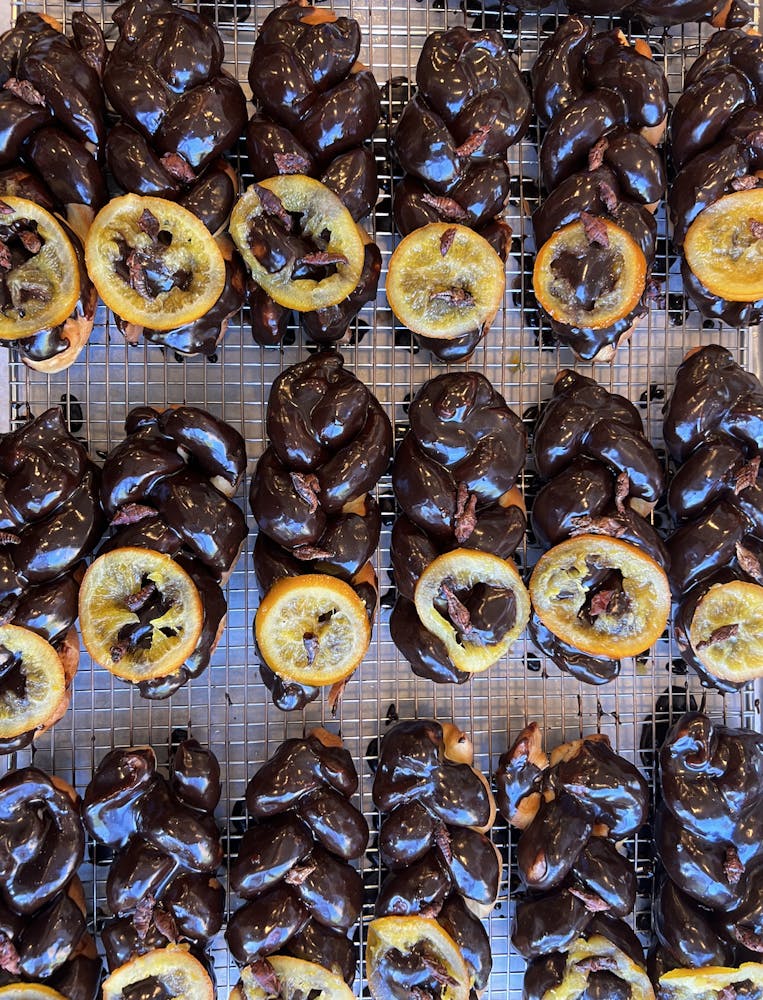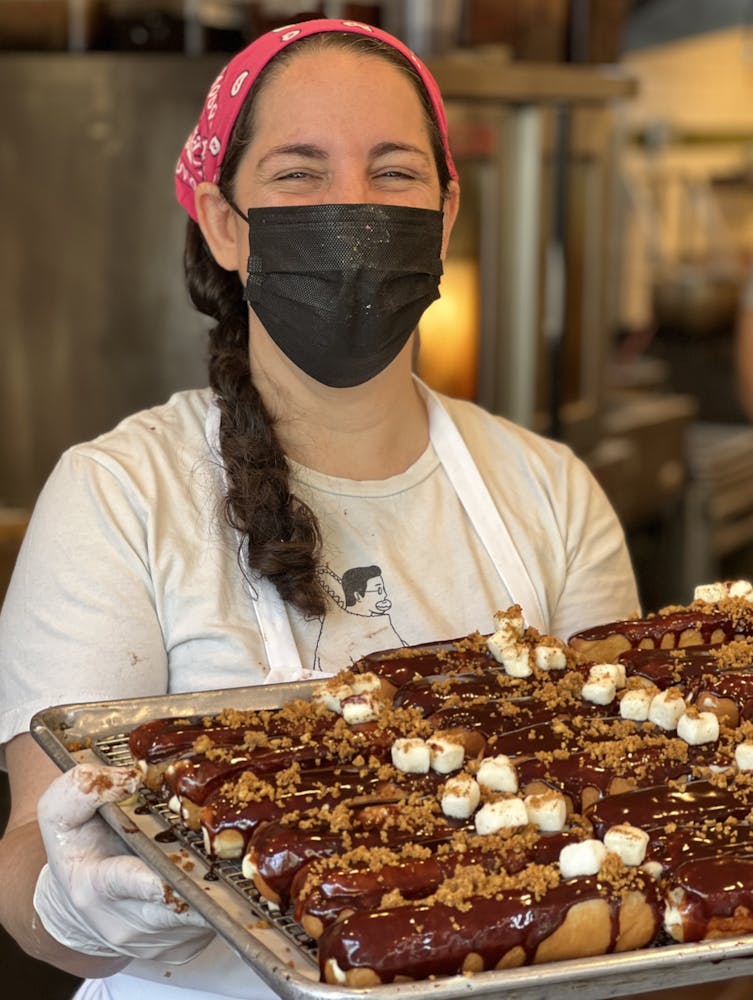 Chocolate Doughnut Festival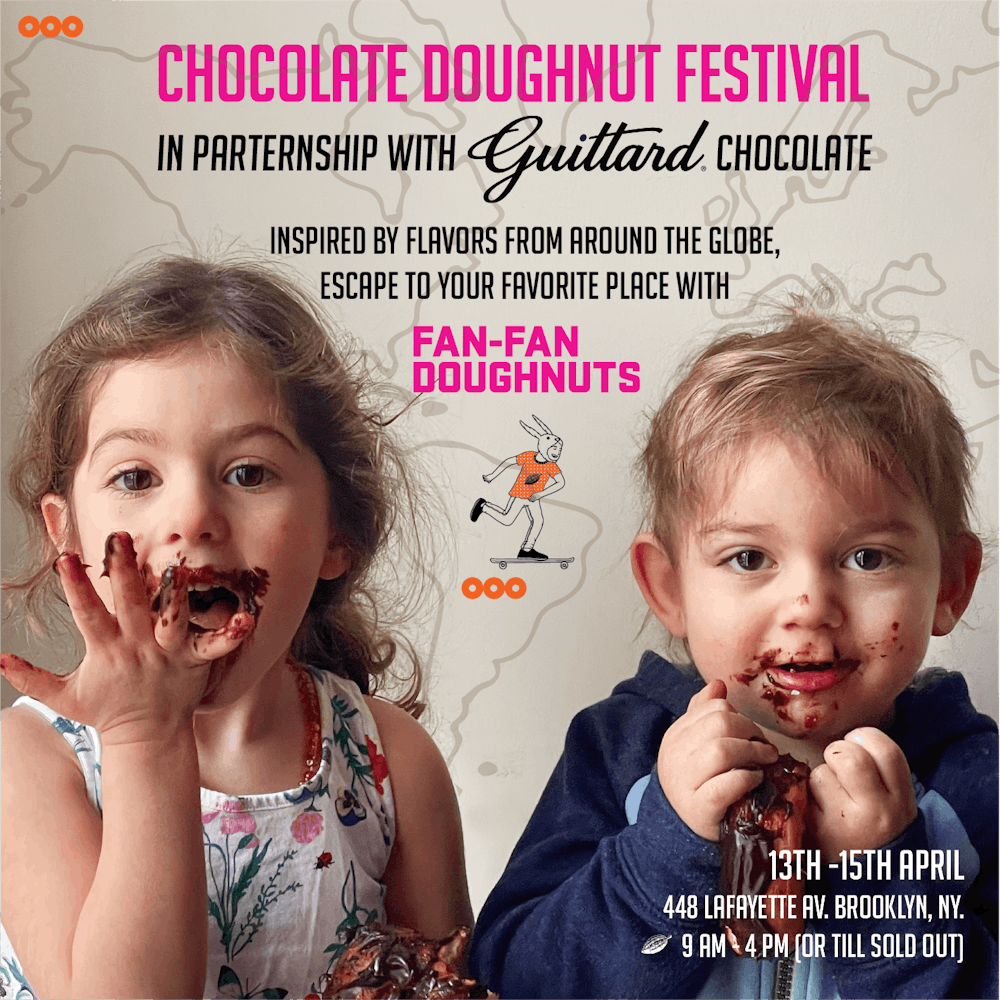 Our first Chocolate Doughnut Festival's theme was "AROUND THE WORLD" and it was truly magical. We transformed the shop into a delicious chocolate experience and created 18 flavors all based in chocolate inspired by countries like: Mexico, Spain, Iran, Brazil. France, India, and South Africa to name a few.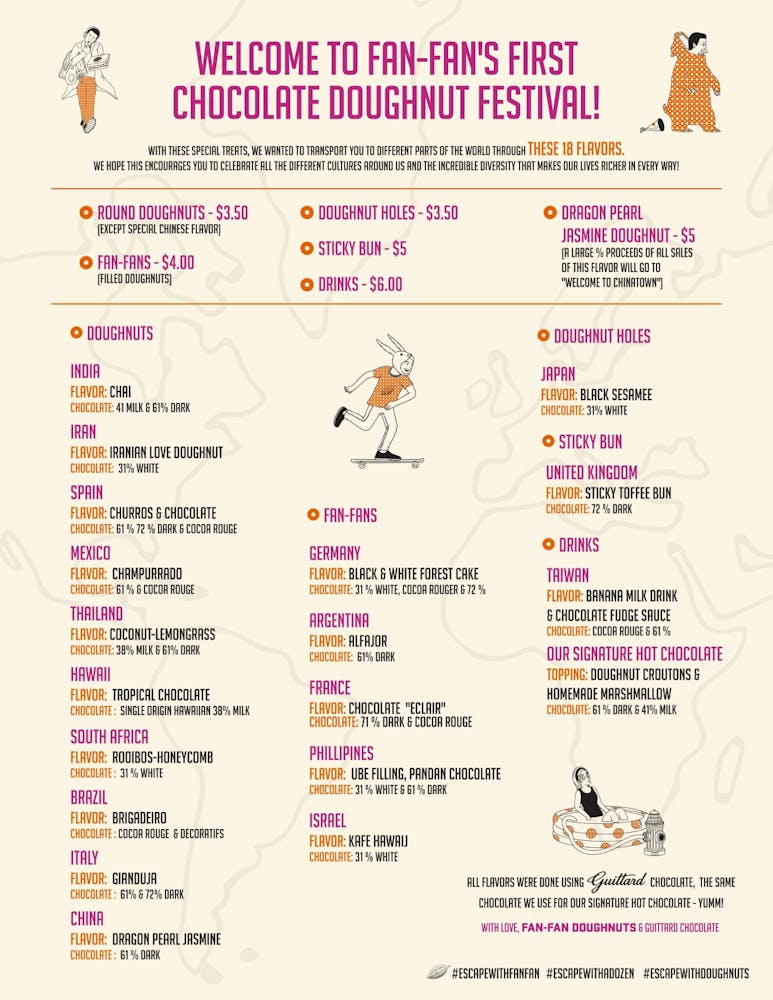 We can't wait for this years Chocolate Doughnut Festival. Sing up for our newsletter to be the first to know (we promise not to crowd your inbox). In the meantime here are a few images from last year.
My Dream Doughnut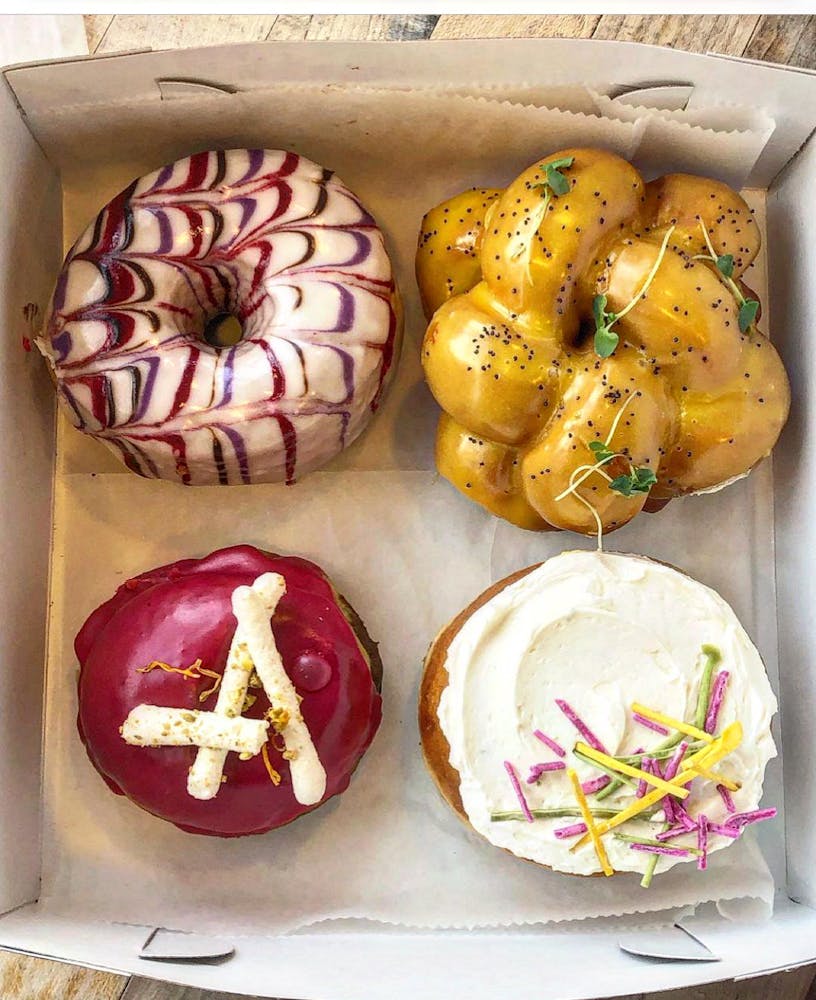 My Dream Doughnut is an exciting immersive food + art + video project, created with two NYC female filmmaker & friends Liza de Guia of James Beard Award winning series Food Curated and Titi Yu, and Emmy award winning documentary filmmaker for Vice. Our first collaboration was at the end of December 2021 with Tape Artist Kuki Go.